Editions
TOIO TITANIUM Floor Lamp
Special Edition of 100 examples for the US market.
Manufacturer: Flos (Italy)
Designer: Achille Castiglioni, 1918 - 2002 + Pier Giacomo Castiglioni, 1913 - 1968
Year of Design: 1962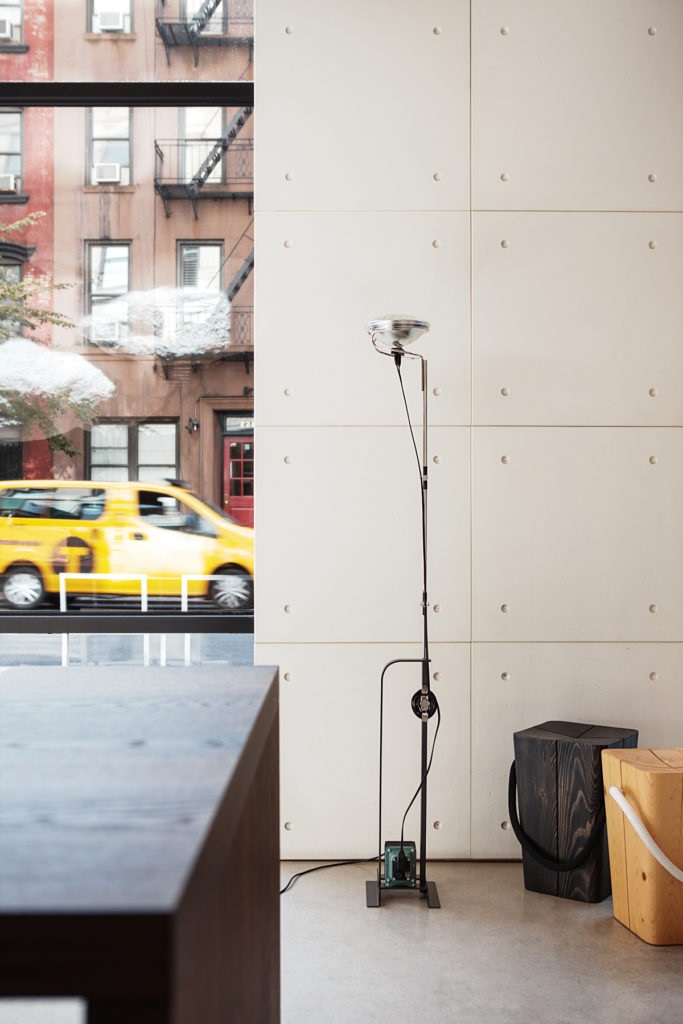 Additional Info
Legendary Italian designers and brothers Achille and Pier Giacomo Castiglioni are renowned for their iconic collaborations, including the Arco floor lamp and the Taraxacum and Splugen Brau pendant lamps for FLOS. The Castiglioni brothers' bold experimentation with industrial design elements established the brothers as leaders in the design world – with both designers winning several Compasso d'Oro awards among many other honors.

Their collaboration for the Toio floor lamp is no different, earning several accolades as well as a permanent spot at the Museum of Modern Art in New York. FLOS has launched an updated version of the classic 1962: introducing Toio Titanium A timeless design with a fresh feature, the Toio floor lamp offers another addition to the Castiglioni's ready-made objects. The design is aptly named after the English word for "toy" – and certainly evokes its playful title. A car headlight serves as the overall inspiration for the lamp, with maritime elements referenced through the design: a cleat at the base of the lamp (similar to that found on a boat or a ship) is designed to help keep the electrical cord neatly in place when adjusting the lamp to a lower height. The fishing rod rings guide the electric wire along the stem down from the bulb. The combination of these industrial design elements with the whimsical aura of a childhood toy makes Toio a blend of playful sophistication. This innovative lamp spurs the imagination with its blend of industrial style and classic elements.